About HealthMed Medical Care
HealthMed Medical Care was founded in October of 2013. The facility is owned, operated, and supervised by a Doctor whose aim is to make healthcare accessible, convenient, and affordable for the community. HealthMed is distinguished in the community by being more affordable than its competitors and providing a more personalized medical care either directly from a Board-certified physician or under the direct supervision of experienced assistant providers licensed to treat issues relevant to adult and pediatric medicine.
Our center is conveniently located on the Wallingford-Meriden line on Route 5 near Kohl's and is easily accessible to the surrounding towns of Cheshire, Southington, North Haven, and Hamden.
The facility provides a comfortable environment and our pleasant staff is ready to take care of complex insurance issues so the providers can focus on excellent medical care and need of the patient. The center is equipped with multiple ancillary services including low radiation x-ray, EKG, breathing treatment devices to mention a few.
The center has expanded since its inception and has grown to incorporate primary care services, occupational medicine services, dental services, and the recent successful addition of Telemedicine services and remote contact with our staff even after hours based on availability.
Chat With An Expert. 
We can direct you to talk to an expert whenever you required any health-related information and ensure you timely and reliable information.
Experienced Doctors
We have skilled and qualified doctors who have years of experience in their respective fields. They make sure that patients go through a thorough examination and diagnosing process before starting treatment.
Short Wait Times
At HealthMed Medical Care we facilitate the people in best possible way by keeping a short-time for making appointments, consultations etc.
Many Years in Business
Being in healthcare industry we provide support for the health of the general public and make positive contribution towards disease prevention services and childcare services, as well as services that support people with multiple illnesses to improve quality of life.
HealthMed Medical Care which is located in Wallingford was established in 2013. It is engaged in the Healthcare Service of the Wallingford Community. "HealthMed Medical Care" has new equipment, rigorous management, and excellent service quality. It has already gained an excellent reputation in the community and industry. The population has increased a lot in the past ten years, and people suffer from chronic diseases. In view of this, the Health Center provides a comfortable, intimate, leisurely, and healthy environment for the elders. The purpose of HealthMed Medical Care is to gather doctors, medical staff, and social workers to serve the people.

"Very fast and professional, both Dr.Zaki and his staff are excellent, so happy to find such a fantastic Urgent care facility near me."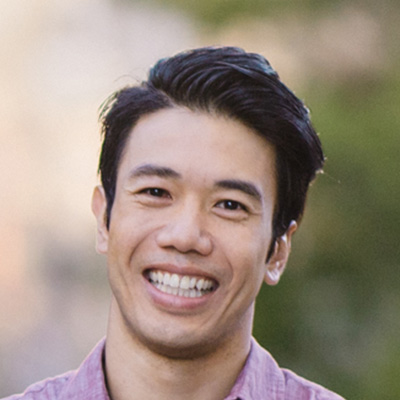 Our doctors and providers are licensed and certified in a specialty that cares for all ages from children to the elderly population. Our team includes Medical assistants and radiology technicians who are focused and dedicated to providing a quick and compassionate medical experience for our patients.
Best Healthcare System Designed Only For You
Our healthcare specialty is a comprehensive technical specialty that integrates scientific research, teaching, and clinical studies. It is responsible for the city's health care with the support of best and well-trained medical staff, including doctors, nursing staff, chief physicians, deputy chief physicians, attending physicians, and others. The medical staff of the department have many years of clinical or health work experience and have received rigorous training in their respective fields to serve the people in the best possible ways.
Frequently Asked Questions
I want to change or cancel my appointment, what should I do?
Please contact the reservation center.
Phone Number: 203-626-5393
Timings:
Mon, Tue, Wed: 10:00 A.M. to 7:00 P.M.
Thurs & Fri: 10:00 A.M. to 5:00 P.M.
Sat: 10:00 A.M. to 2:00 P.M.
I'd like to make an appointment last time.
Express delivery is also possible. If you do not arrive before the consultation, we will respond to your arrival on the day.
How many minutes before the reception time should I go?
Please come at the time you reserved. If you are late due to traffic conditions, please contact us.
How long is a medical examination required?
It depends on the course you have and the optional tests. Approximately 3 hours for a health checkup, 2 hours for a lifestyle-related disease checkup, and 1 hour for a general checkup. The time may be slightly different depending on the reservation situation on the day.
I caught a cold. Can I get a medical examination?
We recommend that you change the schedule, as it may affect the test results (increase in white blood cell count and CRP value) and may worsen your physical condition. Please feel free to contact us, including consultation on schedule changes.
Can children have a medical examination?
Medical examinations are available from elementary school students and above. The same is true for medical examinations for elementary school admission. However, there are cases where caution is required in the inspection or there may be restrictions, so please consult us in advance.
I made an appointment, but I forgot the date and time of the medical examination.
Please contact the reservation center.
Phone Number: 203-626-5393
(Reception hours: 10 A.M. to 4 P.M.)
I have a physical disability. Can I see a doctor?
Please feel free to contact us.
We may ask you about your physical condition as there may be restrictions or cautions on the examination.
Walk-in Appointments Available Daily
If you have any question or concern, don't worry, please feel free to consult 24/7.
Our Location
1257 S Broad St, Wallingford, CT 06492